Published
Weekend Reading — 📽️ Unsubscribe is sold out
This week please wear a mask! Also we play a demo in reverse, learn about stock market addiction, direct action works, and top grossing movie for $0.
😷 Wear. A. Mask. 😷 The US has messed this up so bad. We're still in the first wave, leading the world in infections and deaths. When you look at this chart, keep in mind, deaths down are a trailing indicator of containment in May. Cases going up in multiple states is death toll for July. (via Scott Galloway)
---
🏠 WFH
Remote Career Summit | June 25th Virtual career conference and job fair taking place this coming Thursday. Check the speaker line up, and brush up your resume.
Meeter for Zoom, Teams & Co One app to manage your upcoming Zoom, Hangouts, Webex, MS Teams, Google Meet — insert 33 other services — meetings.
MakeSpace Office-longing and Zoom fatigue are a real thing. Every week, I see a few apps entering this space, but none have impressed me much. Most are trying to recreate a faux office environment. But was the office the best work environment? It's clear to me, the best tool in the category is the one you'd choose to use, even if you could go back to an office with no restrictions. And of course, it will work for remote employees and remote-first companies. MakeSpace is the only app that excites me about that possibility. Not surprising, given this creative team. Now just waiting for it to go live …
My spouse is "attending" a virtual conference for the next few days. To help simulate the real thing, I'll set out a picked-over tray of mini-muffins, soggy cut fruit, and some weak coffee, and then whisk them away just as he approaches the table.
---
🧰 Tools of the Trade
Figurative – A Figma app for iOS Finally, Figma for iPadOS! Native app that supports Apple Pencil, Magic Keyboard (trackpad), and touch gestures.
Quotebacks I love this idea. A Chrome extension (Firefox coming soon) that makes it easy to grab text snippets from any web page, and conver them into embeddable blockquote web components. If you're reading this in the browser, this below is an embedded Quoteback. In email/RSS you can still read the text and attribution.
Quotebacks are like a quote retweet, but for any piece of content on the web. They work on any webpage, and gracefully fall back to a standard blockquote.

Thus, "Quotebacks" is three things:

A web-native citation standard and quoting UX pattern
A tiny library, quoteback.js, that converts HTML <blockquote> tags into elegant interactive webcomponents
A browser extension to create quoteback components and store any quotes you save to publish later.
Paletro ⇧⌘P keyboard shortcut for any macOS app.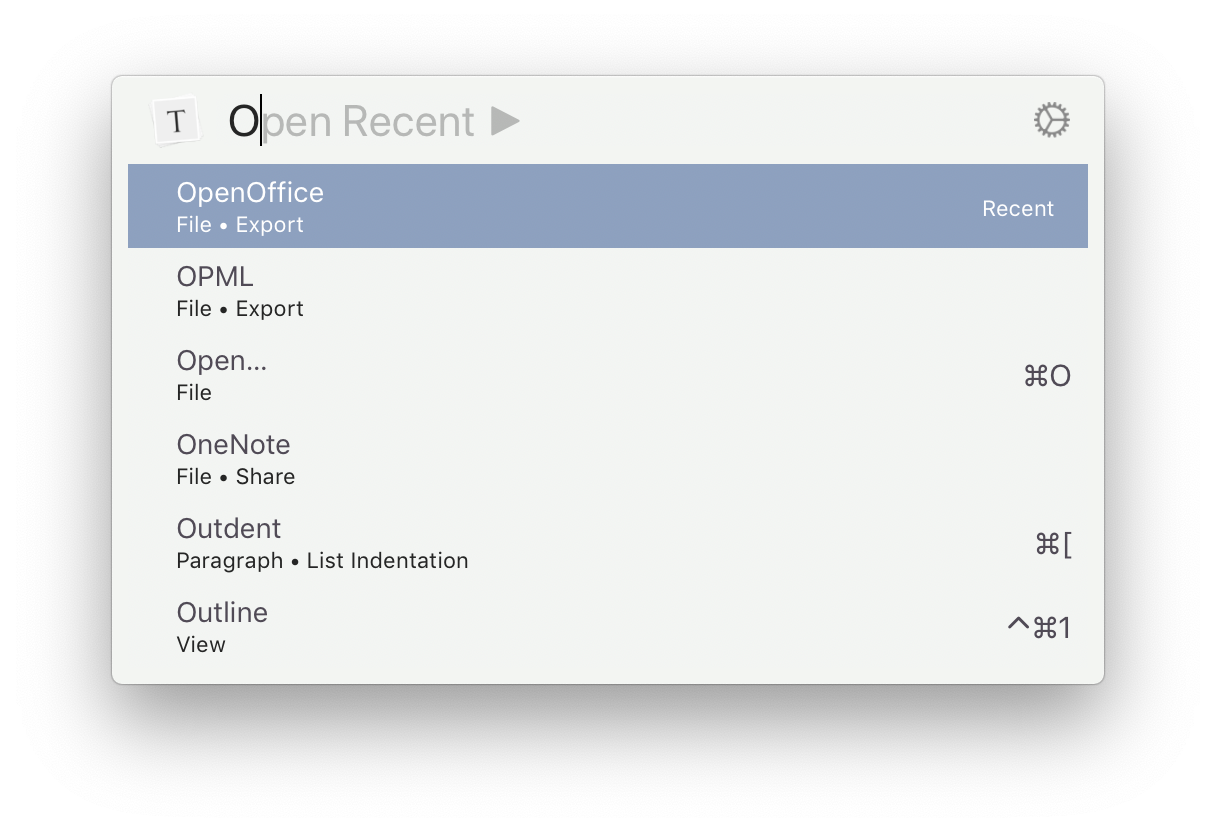 Eugene Wei The first one I already practice, I have the same app on all devices for capturing ideas as they come up, but the second one I need to get better at:
Two mantras I learned from Stewart Brand tonight.

One, paraphrasing Buckminster Fuller: "You have about 10 minutes to act on an idea before it recedes back into dreamland."

So write down all your ideas immediately.
Scott Spence Raises hand.
Anyone else do DDD?

Domain Driven Development

Buy the domain, develop around it 🤣
partytimeHXLNT So that's how you do it!
Tired: Recording a tech demo where you copy and paste prepared code from Notepad into your IDE

Inspired: Recording a tech demo by starting with the final code, holding down the delete key, and playing the video in reverse.
---
📓 Lines of Code
Microsoft: Rust Is the Industry's 'Best Chance' at Safe Systems Programming Interesting move. Will the next Windows version be hybrid C++/Rust code?
Microsoft has deemed C++ no longer acceptable for writing mission-critical software. The industry sorely needs to move to a performant, memory-safe language for its low-low system work. And the best choice on the market today is Rust, Levick said.
Things I learned this morning:

check your code
avoid triple nested loop
have #coffee first
I should have done 1-3 in reverse order
Today's hot take nobody asked for:

Pay your technical writers like you pay your engineers because if your docs are bad and nobody can actually use your software, it doesn't really matter how good your code is.
---
🧑‍🤝‍🧑 Teamwork
rosalarian Good point:
When you hear a person is abusive and you say "eh, their stuff isn't that good anyway" it really implies that they could get away with it if they were more talented. Which is kinda true, sadly. I've seen so many abusive "geniuses" given limitless passes.
---
📈 Business Side
Startup School Relaunching as Continuous Program Y Combinator is known for the best startup school. They just took their school online and opened it to everyone for free. Whether you're early in your startup, or want to level up, check it out. If you're curious but not ready to participate, you can also access the curriculum for free.
We're excited to announce that Startup School (SUS) is relaunching today as a continuous program. …

In addition to this change to continuous admissions, we've revamped the Startup School experience to double down on the things our founders have found most useful. Through thousands of founder surveys and dozens of interviews, we've discovered that founders get value from SUS in three key areas: curriculum, accountability and community. We're making changes program-wide to better focus on those pillars.
Apple Threatens to Move Basecamp's New Email App to Trash TL;DR Basecamp has designed a better email app. It's $99/year which is more affordable than Superhuman ($30/month). It's web-based, with native apps every device. That is, until Apple decided they want a 30% cut of every subscription, or kick if off the App Store. Apple has been slowly turning the heat on app developers, as it starts making more money from services than devices. Basecamp preparing for a fight, and I hope they win this one.
John Collison Yeah, same experience here (especially founders):
In giving business advice to founders, I'm skeptical of my ability to change people's views. I now settle for priming them to discover an idea themselves.
Some companies filed for bankruptcy, but their stocks are going bonkers anyway We're in the midst of a recession, record unemployment, no clear path out. Long time investors are concerned, yet the stock market is up and to the right. What gives? The feds have done their part to boost stock prices, but that still doesn't explain people buying stocks in bankrupt companies. By all logics, these stocks should go down to zero. Alternative explanation: trading addiction. With sports betting gone, people moved to Robinhood, where they get to bet on stocks and options. There's even an app for tracking what Robinhood users are betting on right now.
---
⭐ None of the Above
Direct Action Works!
Exhibit 1: Los Angeles Times: "San Francisco police officers will be replaced with trained, unarmed professionals to respond to calls for help on noncriminal matters involving mental health, the homeless, school discipline and neighbor disputes"
Exhibit 2: ACLU of Colorado "Colorado becomes one of the first states in the country to END qualified immunity as part of this historic comprehensive police accountability bill."
Every NYC restaurant is basically a food truck right now.
Drive & Listen This is so cool. You're driving through a city and listening to local ration stations.
Hilarious now that anyone thought it was a plot hole that after the events of Jurassic Park that people would dare

A) Re-open the park

B) Be eager to visit the re-openedPark
How A Filmmaker Got The #1 Movie In America During A Pandemic The rare opportunity to exploit this loophole: make a movie (zero budget, Zoom meeting), rent a movie theater to air it, and buy all the tickets (since the ticket money goes back to you.) Instant no. 1 grossing theater release!
dot_lvl I didn't believe it at first, so I Googled and got the same result. Lesson learned. Not going to tell people "Google it" next time they ask an important question.
people who treat google as some sort of super-effective antidote to ignorance (often "i won't explain this to you, you're a grown adult, you can google it") seem a little naive when i just googled "protester" to make sure i was spelling it right and this happened
Cats of Instagram "We want to officially welcome our new meow pillow to the Wolfpack. Everybody, meet Harry. Harry is a rescue kitty from @bluecrossanimalssociety. Harry is fitting in well although he does get licked... a lot 🙈❤️"
---
❤️ You're the best! If you enjoyed this, why now share with your friends?