Published
Weekend Reading — 🙄 Could you walk me through your reasoning
This week in the art of the rollup, we find out that masks work (shocker!), the earth is not flat, a new kind of bacon, and how to say "y'all sound crazy"
PsBattle: This Propane Tank Painted like a Lego Head
---
🪑 Design Objective
zoehong Accessibility FTW:
"The contact-less shoe ... is advertised as Nike's most accessible shoe to-date, suitable for people with physical disabilities, athletes, and everyday use." (And it's cute!) https://fashionunited.com/en/news/retail/nike-s-newest-innovation-is-a-hands-free-sneaker/2021020237830
The unreasonable effectiveness of simple HTML The crappy browser in your PlayStation Portable, smart TV, or car dashboard is still a browser. Don't forget about these users.
Alex Sharp "The @getTeamflow pricing page is smart. Anchoring FTW"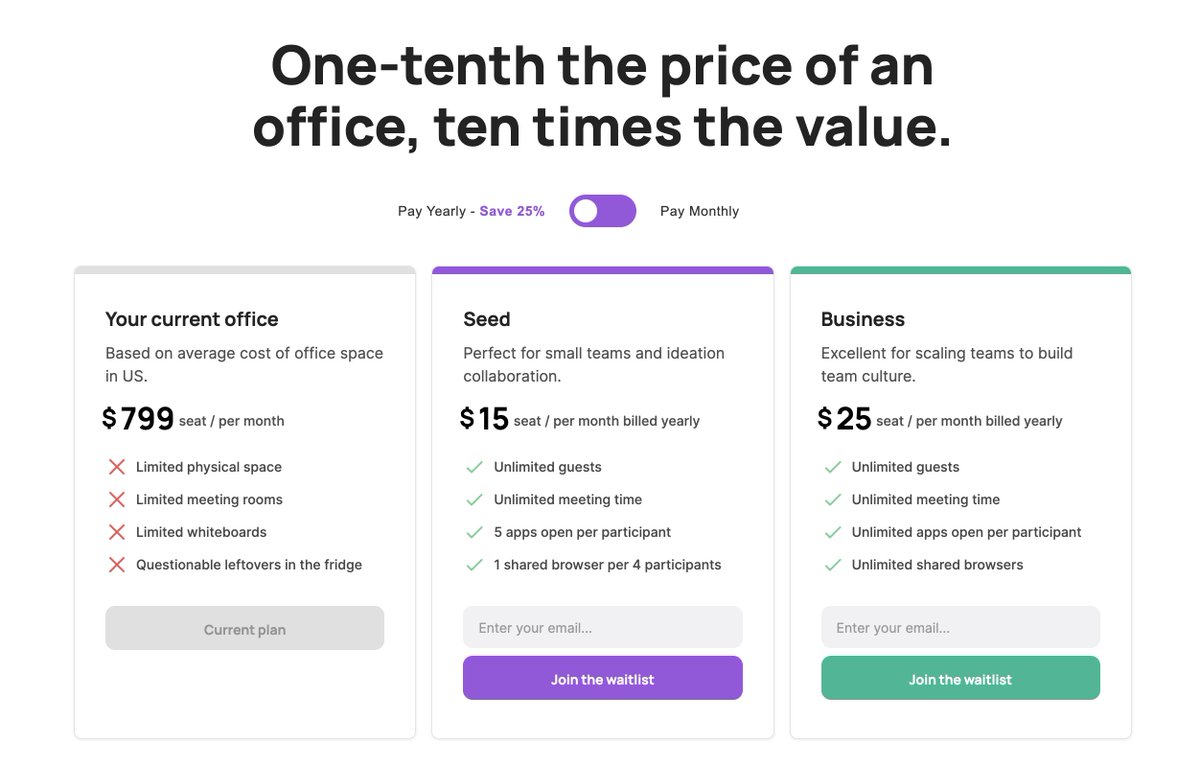 ---
🧰 Tools of the Trade
Sidekick I've been using Sidekick as my work browser for a month now (Safari for everything else). It's Chrome if Chrome had good tab management and app support.
Sidekick has automatic tab suspension, so you never run out of memory. You can switch between multiple workspaces — I use one workspace for each project I'm working on. Sidekick has first party support for apps like GMail, Figma, Notion, Slack, etc. It can search through emails and web pages. Lots of cool things.
Free for individual use, and there's a paid team plan, so you're not the product.
Sarah Drasner 👇 Some of the cool features Netlify offers out of the box:
Snyk | Developer security Your periodic reminder. Add Snyk to your build pipeline, to get security alerts, and to apply patches to production code.
iconduck.com Search 108,210 free open source icons & illustrations.

Parcel Code editor specifically for developing email templates.
googleapis/release-please Release Please automates CHANGELOG and version bumps from Git, using commit messages that follow the Conventional Commit messages style.
The most important prefixes you should have in mind are:

fix: which represents bug fixes, and correlates to a SemVer patch.
feat: which represents a new feature, and correlates to a SemVer minor.
feat!:, or fix!:, refactor!:, etc., which represent a breaking change (indicated by the !) and will result in a SemVer major.
Shareful A great little extension for the macOS share menu: adds copy to clipboard, save as file, and open in any app.
Scratchpad What if Superhman but for Salesforce? A Chrome extension that modernizes Salesforce: sales notes, spreadsheets, tasks, Kanban boards, search, and more.
Battery Buddy It's like the default battery indicator in your menu bar, but cute.
---
🕸️ Web-end
NES.css Style your page to look like NES console.
Today I looked into the performance of different layout modes in CSS. I was curious if it takes the browser longer to lay out elements in a grid vs. Flexbox vs. flow layout.

TL:DR; they're all plenty fast ⚡️ but there are small differences.
jordwalke That's just one of 71 domains:
Getting iOS Safari to not scroll to focused inputs is tricky, but it's possible for the determined. All you have to do is:

Get MBA.
Become CEO of Zillow.
Run Zillow into the ground and transfer http://zillow.com domain name to your website."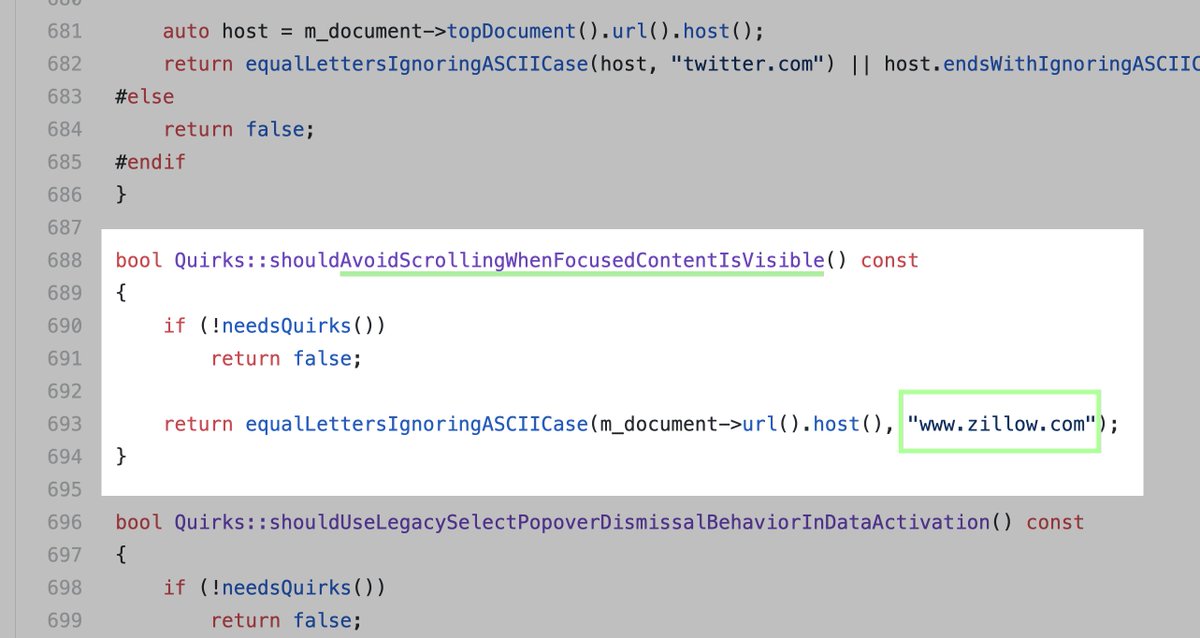 ---
📓 Lines of Code
Ricky 😂
Am I proud of this code? No. Am I sure that it works? No. But did I write tests for it? Also no.
The epistemology of software quality – Increment: Teams Don't ignore human factors:
It's easy to point to a bug and say, "This couldn't have happened in Rust." It's a lot harder to point to a bug and say, "This wouldn't have happened if the programmer wasn't stressed out and sleep-deprived." There's no feedback loop that pushes developers away from too much stress and too little sleep.
Are We Really Engineers? A three part essay exploring software engineering, what it is, what's similar to and different from other branches of engineering. I think engineers in other fields would kill to have the quick feedback loops and speed of iteration.
toya Guess I'm doing programming right:
There are only 2 steps to programming:

Fuck around.
Find out.
---
🧑‍🤝‍🧑 Teamwork
Sandra E. Garcia: Has anyone figured out how to say "y'all sound crazy" in a professional setting?
Asiago: Could you walk me through your reasoning
Also this TikTok by Sarah the corporate mama.
Denise Yu 👇 Couple of things that stood up from this thread, first learn "the art of the rollup":
i saw a tweet a while back (will link it if i find it again) that the single most useful skill of any senior++ IC or engineering leader can be stated in simple terms:

In every conversation you're part of, create clarity and reduce chaos.
And also use meetings sparingly (this came up in conversation this week):
have meta-chats about who will contribute to a decision, and how this sounds obvi in retrospect, but not everyone needs to be in every meeting. at this stage in the pandemic, ppl are pretty good at self-selecting out (zoom fatigue, etc) but
rands … and come up with the most creative solutions:
Some engineers say "No," and mean "No, we can't." Some engineers say "No," and mean "No, but now I will think about it a lot." The latter sometimes change to Yes delightfully unexpectedly.
---
📈 Business Side
Chadford Whitmore VI This is what we call "stock fundamentals":
Peloton and Ford have the same market cap of about $42B.

This makes sense because Ford's F-150 has been the best selling vehicle in America for the last 40 years and Peloton has the best selling bike with an iPad taped to it for the last 4 months.
GameStop mania may not have been the retail trader rebellion it was perceived to be, data shows In two weeks, GME went from $61 to $400 and back to $60. It was entertaining to watch, and in the end, Wall Street did made a penny or two from investment advice posted on Reddit:
New York-based hedge fund Senvest Management reportedly made $700 million off of the GameStop mania, __The Wall Street Journal reported__Wednesday.
---
🏛 Politechs
Now It's The Democrats Turn To Destroy The Open Internet: Mark Warner's 230 Reform Bill Is A Dumpster Fire Of Cluelessness All the attempts to "fix" Section 230 are clueless, they're knee-jerk reactions that will do more harm than good, and help exactly the companies that do the most to spread misinformation.
Know, Prevent, Fix: A framework for shifting the discussion around vulnerabilities in open source The art of saying "we're not going to start paying open-source developers, but they should work harder to meet our corporate mandates":
The nature of open source requires that we solve problems through consensus and collaboration. For complex topics such as vulnerabilities, this implies focused discussion around the key issues. We presented one way to frame this discussion, and defined a set of goals that we hope will accelerate industry-wide discourse and the ultimate solutions.
What went wrong with America's $44 million vaccine data system? The government handed a no-bid contract to Deloitte. Yes, the very same Deloitte that bungled the unemployment website just last year, why do you ask?
---
🔒 Locked Doors
Thomasbcn "Google's iOS apps release cycle before & after Apple asks to disclose privacy labels.
Thie pattern is probably just a coincidence. We all know "transparency forms the bedrock of [their] commitment to users"..."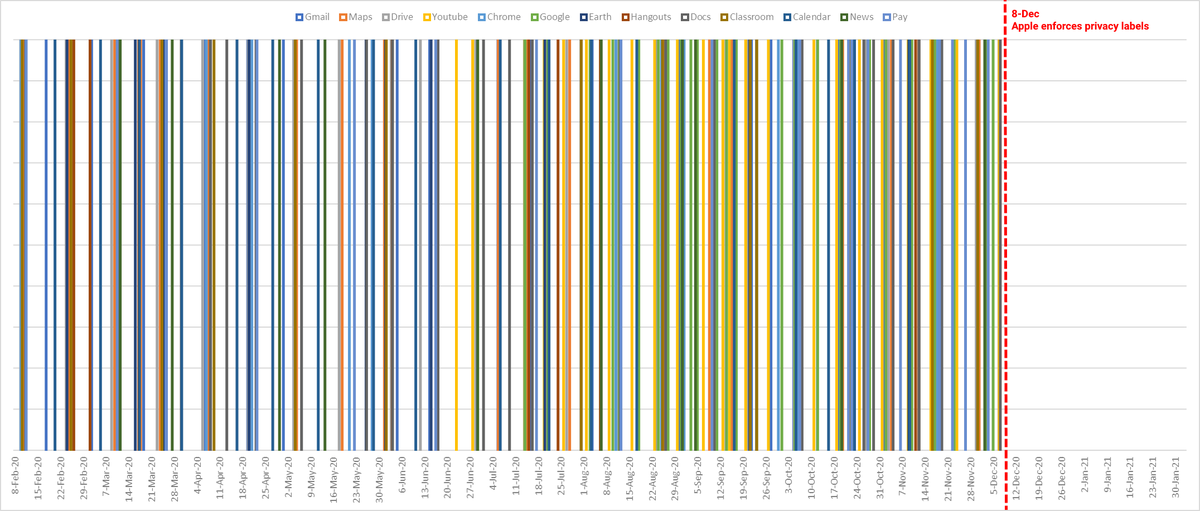 Russian hack brings changes, uncertainty to US court system And we roll back to Xerox and fax machines:
Until recently, even the most secretive material — about wiretaps, witnesses and national security concerns – could be filed electronically. But that changed after the massive Russian hacking campaign that breached the U.S. court system's electronic case files and those of scores of other federal agencies and private companies.
Elliot Alderson "May I ask how you get this iPhone my friend?"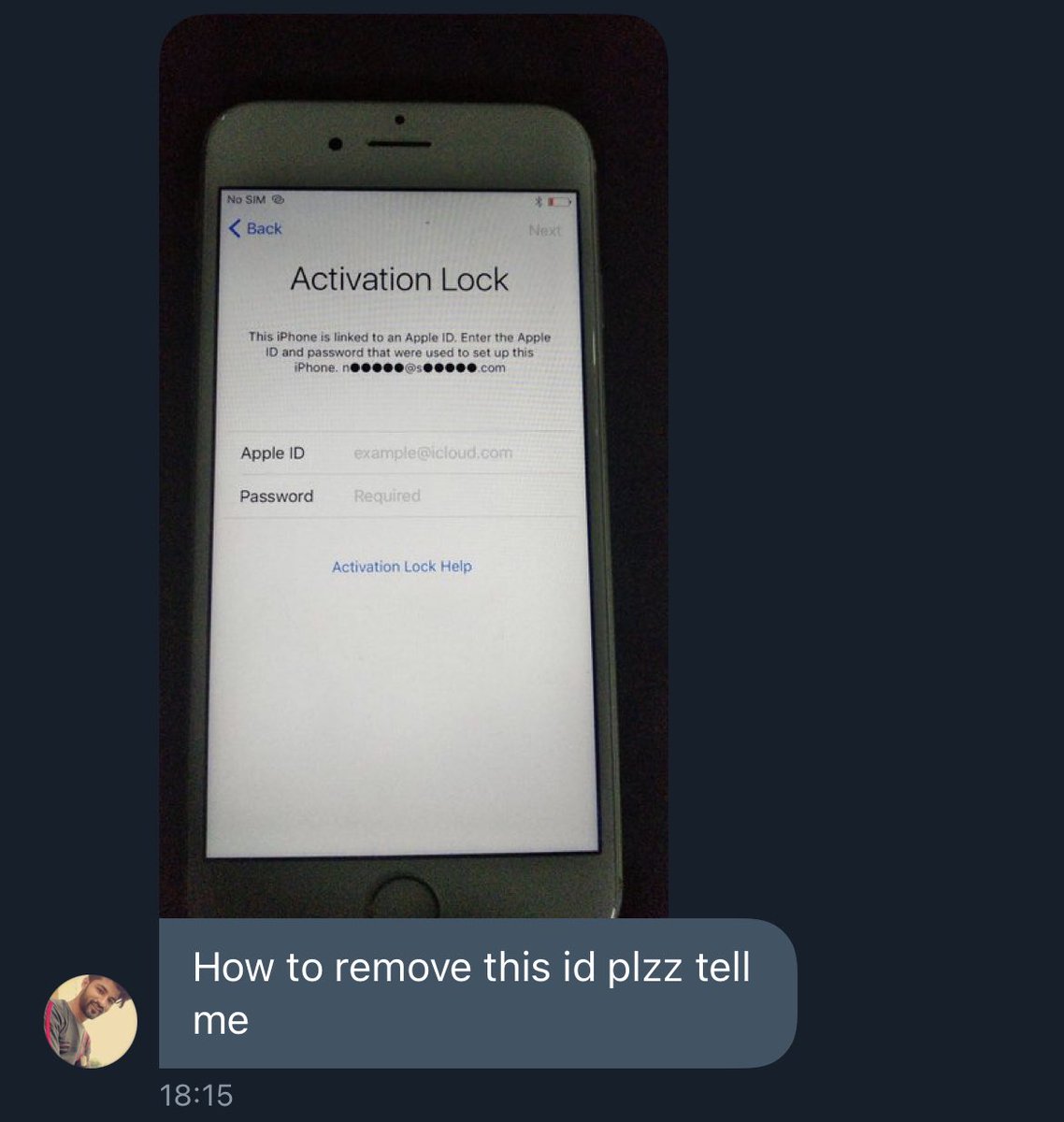 ---
😷 Mask Up
Hygiene and immunity leave flu germs with nowhere to go Masks work!
The number of people suffering from flu has plunged by 95% to levels not seen in more than 130 years, according to experts and official data. Influenza has been "almost completely wiped out"
Habitual use of vitamin D supplements and risk of coronavirus disease 2019 (COVID-19) infection: a prospective study in UK Biobank There's evidence in favor of taking vitamin D supplements. If you spend most of your day working indoors, you're likely not getting enough vitamin D:
Previous studies have related vitamin D supplementation to a lower risk of acute respiratory tract infection. Emerging evidence suggests that vitamin D insufficiency is related to a higher risk of coronavirus disease 2019 (COVID‐19) infection.
Israel leads the world in COVID-19 vaccinations. Here's how the country has inoculated more than a third of its population. Things that help: a centralized healthcare system, big data, tight deadline. Things that really help: no bullshit attitude and room to improvise.
In other countries, handing out leftover doses remains controversial. Even in Israel the authorities have intervened in a few cases where the handouts were too overt or big.

But, experts tell Insider, it reflects two facts about Israel's success. It is willing to bend the rules when necessary and, thanks to incredibly efficient distribution, there are, by each day's end, hardly any doses left over at all.
Sarah Kelly "lmao this is the most 2021 rejection ever"
Get Ready for False Side Effects When millions of people take a medication (including vaccines), few people will have unexpected reactions.
Random trivia, during the vaccine trials, Moderna had to report any Serious Adverse Effects to the FDA. Including, the time a volunteer was struck by lightning:
It was one of three 'Serious Adverse Effects' suffered by volunteers from the trial, although all of these were deemed unrelated to the vaccine itself.
The vaccine is not a 'miracle', it's the result of decades of fundamental research.

1970 T7 RNA polymerase
1978 Lipid for mRNA delivery
1990 direct gene transfer
2005 ψ non-immunogenic
2017 structure-based design of prefusion-stabilized spike ectodomains (MERS-CoV & SARS-CoV )
---
⭐ None of the Above
Vincent Bevins "A woman conducted her aerobics class in Myanmar without realizing a coup was taking place. Behind her, a military convoy arrives at parliament." (source Àngel Marrades)
Do u spend 40 hours of research before buying something or are u normal
One part of adulthood no one prepared me for: You have a phone with you at all times. The phone rings ten times a day. Every time it rings, the person calling is a robot trying to steal your social security number.
Alan McGinlay "Never get bored of penguins getting weighed"
chrissy teigen accidentally spending $13,000 on wine is actually relatable because one time i accidentally spent tens of thousands of dollars on college tuition only to realize i'm taking classes from home
C Thi Nguyen 👇 A thread about the world of perfume as art:
If you're looking for some weird aesthetic exploration to fight off the COVID boredom blues, can I recommend: avant-garde perfume. No, really. First:

Not all perfume is cloying mall crap. There's world of indie, experimental weird-ass perfume.
It's cheap.
Ꮍᴀᴇʟ "This is the most important video I've ever seen."
Manisha 🥓
Somebody asked me what to do with left over bacon.

I've never heard of that kind of bacon. Is it new?
Eva 💯
"I knew $Person was toxic back when everyone else was sucking up to them," is not the flex you think it is if you never actually did anything about it.
Early@ A website dedicated to womxn who have helped startups succeed
Steve Stewart-Williams "Incredible animation: A billion years of plate tectonics squeezed into 40 seconds. https://www.sciencedirect.com/science/article/pii/S0012825220305237"
Meg Elison My favorite gift, a towel warmer:
Writing tip: if you put your bathrobe into the dryer for 5 minutes and put it on while it's still warm, you can go back to writing with the feeling of immense support and approbation wrapped around you.
How a tiny British team created the most iconic chase sequence of all time The creative hacks behind the railway chase scene from The Wrong Trousers.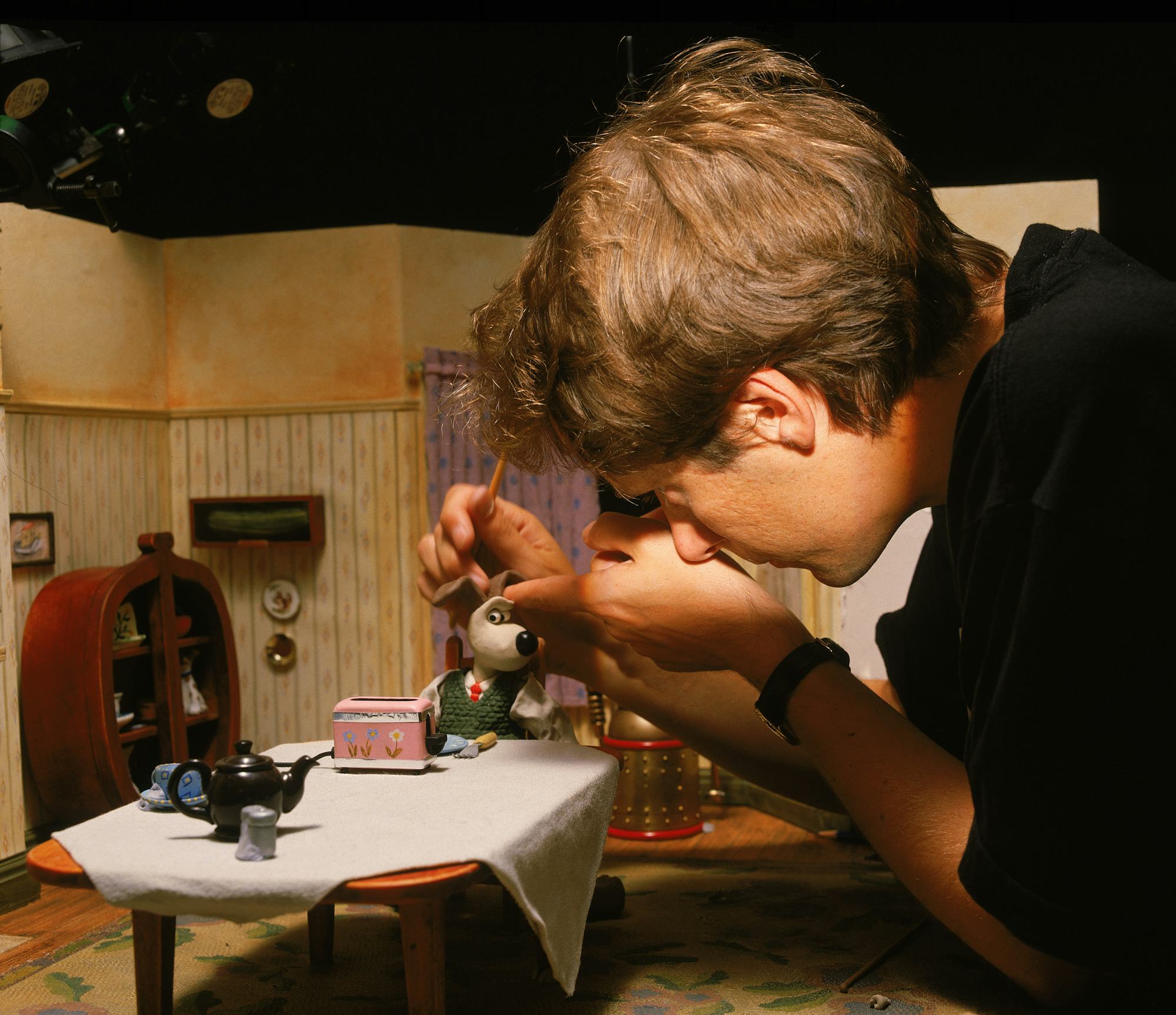 euronews Living Spinach wants you to know this meeting could have been an email …
Plant-human communication is finally here...and it's wonderfully weird. 🥬

Spinach has been engineered to send emails when it finds specific compounds.

This tech could be used to detect landmines, pollution, and even upcoming droughts.

The ultimate superfood...!

In full 👇
Smartmatic Complaint Against Fox Corporation Smartmatic makes electronic voting machines. The misinformation campaigns about the elections targeted Smartmatic and it's employees. They decided enough is enough, and are suing Fox Newsde and its gaggle of fear mongers (Dobbs, Bartiromo, Giuliani et al).
If you read one legal document this year, this is the one: "The Earth is round. Two plus two equal four. … These are facts …" This should be taught in every lawschool.
Kieran Healy "Bayeux Tapestry of Talks in the Era Before Zoom"
(You can use the Historic Tale Construction Kit to create your own tapestries)