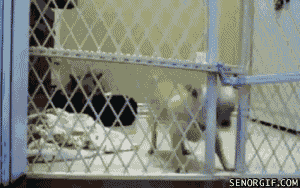 Composed ComposeJS has a lot of interesting ideas about behavior composition in JavaScript (things like mixins, aspects, decorators).
Power up Some kick-ass JavaScript console tips from Paul Irish. Follow up by learning about some recent additions to the DOM API.
Solid This should be at the top of your reading list: Connascence as a Software Design Metric:
Two software components are connascent if a change in one would require the other to be modified in order to maintain the overall correctness of the system. Connascence is a way to characterize and reason about certain types of complexity in software systems.
… right after you're done reading SOLID design principles.
Drift I like the concept behind this: an iPad text editor that stores your documents as Github Gists. Thinking this will be great for collaboration.
Male/white/oblivious The hidden biases in IT — and yes, also startups, and yes, also the startup you're working for/founded. What most people miss is not the gender/race bias, but the stronger, hidden, rooted bias against doing anything about gender/race biases:
Despite vast underrepresentation of women and people of color in IT, 68% of the sample indicated satisfaction with their company's diversity efforts.

However, men and women in startups differed drastically in their satisfaction with their company's diversity efforts. And underrepresented people of color were nearly twice as likely as whites to be in favor of a company-wide practice to increase diversity (80% compared to 46%).
QotD @izs:
There are two levels of priority: "doing" and "done". If it's not done, and you're not doing it right now, it's not a priority right now.